SERVICES
The following radiological services are in progress in the department of imaging and diagnostic radiology.
Conventional radiography of the chest, abdomen, skull, PNS, spine and bones of the whole body.
Special examination with Oral and IV contrast i.e;

Barium Swallow, Barium meal, Barium follow through, Barium enema

IVU iii. Retrograde Urethrogram iv. Sinugram etc.

Ultrasound examination of the chest, abdomen, pelvis and musculoskeletal system.
Ultrasound of the small parts like i.e;

Thyroid ii. Breast iii.Testes iv.Orbit etc.

Foetal head ultrasound examination upto the age of 18 months.
Obstetric ultrasound examination including all foetal anomalies, along with biophysical profile.
Color doppler examination of i.e;

Carotids ii. Upper limb iii. Lower limb.

Ultrasound guided biopsies from liver, kidney, tumor, aspiration of fluid and abscess from the chest, abdomen, pelvis and subcutaneously.
Whole body CT scan i.e. Head, neck, chest, abdomen, pelvis, spine and bones.
MRI examination of the whole body including MR myelogram.
MRV, MRA, MRCP.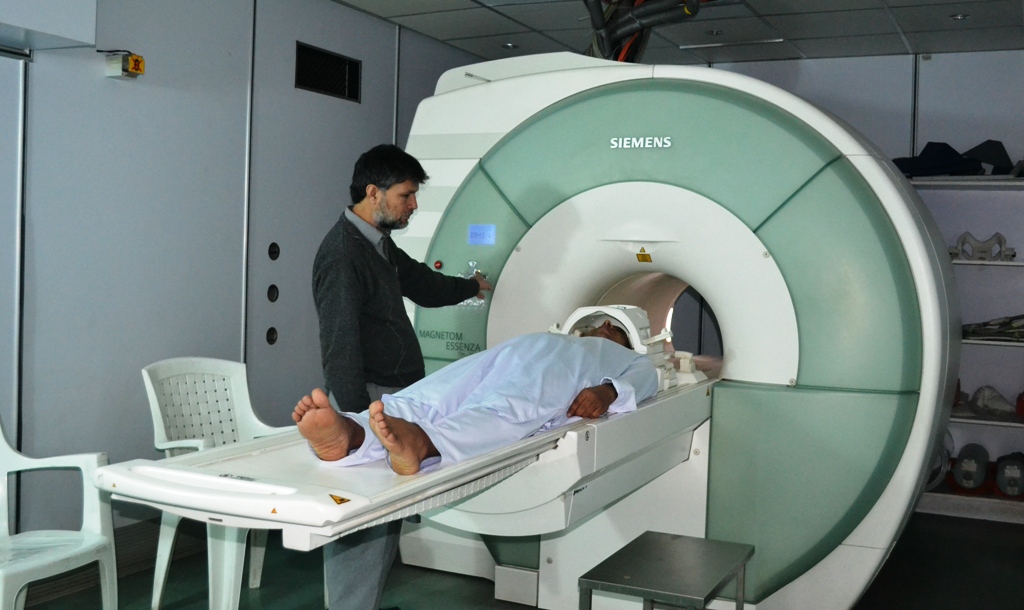 ---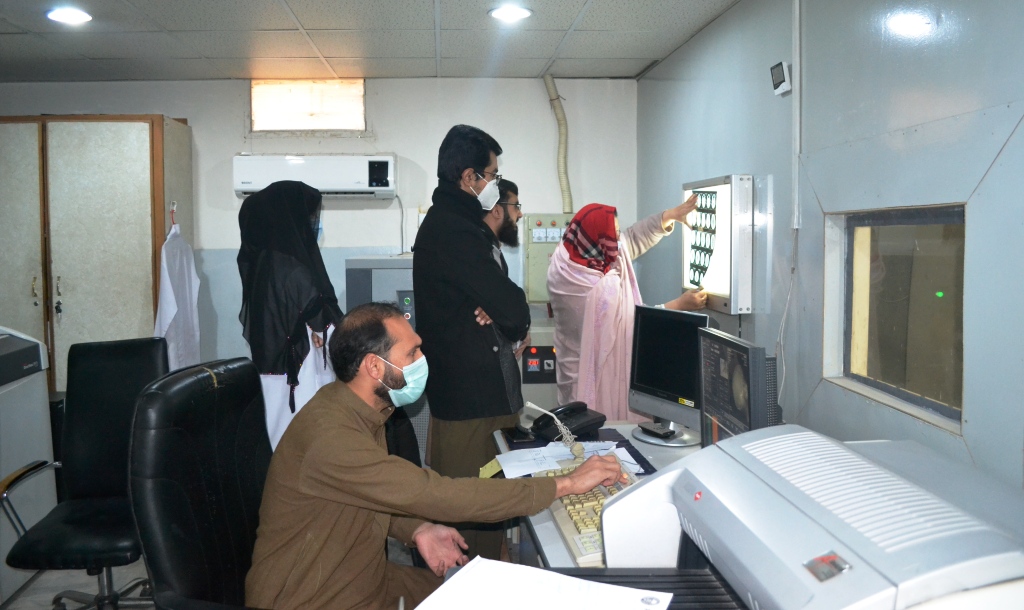 ---